Digital Marketing Training & Certification
(DigitalMarketer + Paradox Studios TT)
Get access to all 11 of DigitalMarketer's

core marketing courses.

Comprehensive training and video lessons.

Downloadable worksheets, quizzes and exams.

Monthly coaching & mentoring from certified Paradox Studios TT's team members.
Badges and certifications for all completed training.

Access to the private, members-only Paradox Studios – Digital Academy.

36 business "checklists on steroids" and execution plans.

Access to tools, software & a network of digital marketing professionals.
Leverage our comprehensive digital marketing training library to build a rockstar marketing team that gets results.
Stay up-to-date on the latest industry trends and changes thanks to real-time course updates and notifications.
Customized training paths for every specialization and skill level builds loyalty and confidence in your best people.
Who should take this training?
Business Owners
If you're a time-strapped business owner, you don't have time to spend hours researching the intricacies of digital marketing. You need someone to show you, step by step, exactly how to implement the strategies your business needs…and that's exactly what you'll get in this training.
Agencies
If you're an agency or a marketing company, it's your duty to keep up-to-date on the latest digital marketing trends. What if a client asks you about a recent Google update or eCommerce trend? As a DigitalMarketer graduate, you'll be well equipped to answer any such question.
Entrepreneurs
If you're an entrepreneur, you've got a lot on your plate. You can't afford to spend all your time on marketing…yet you know just how crucial marketing is to the success of your startup. You'll benefit tremendously from the support & connections you build in this program.
Marketing Professionals
DigitalMarketer is where the world's best marketers come to meet, to learn, and to share their ideas & experiences. Even if you're already a marketing expert, graduating from this program is well worth it for the connections and friendships you'll build.
Available Training & Certifications
Paid Traffic and Customer
Acquisition Mastery
Leverage traffic channels such as Google, Facebook, Twitter, and YouTube to grow your customer base, without breaking the bank
Content Marketing
Mastery
Create and curate content that generates free traffic and leads while simultaneously building brand authority.
Social and Community
Management
Engage in social channels such as Facebook and Twitter to respond to existing customers and locate with new ones.
Conversion Funnel
Optimization
Craft high-converting "funnels" that transform strangers into valuable customers at the lowest possible acquisition cost.
Analytics and Data
Mastery
Setup a basic analytics plan and determine the key metrics you should be tracking on a daily, weekly and monthly basis.
Search Marketing
Mastery
Leverage search channels such as Google, Yahoo, Amazon and Yelp to ensure your customers find your brand.
Optimization & Testing
Mastery
Deploy a repeatable process that gets you more sales and leads from the traffic you're already receiving.
Email Marketing and
List Building Mastery
Deploy automated email marketing strategies to grow and monetize your list while simultaneously increasing subscriber engagement.
eCommerce Marketing
Mastery
Learn everything you need to know to make more sales and profit from your e-commerce store.
Copywriting Mastery
Master Direct Response copywriting with worksheets, checklists, slide decks, over-the-shoulder looks, examples, and other ACTIONABLE tools you can use to start writing high-converting, persuasive sales copy.
Community Management Mastery
Create an online community that builds awareness, generates leads and sales, and encourages your brand advocates to become active promoters for your business.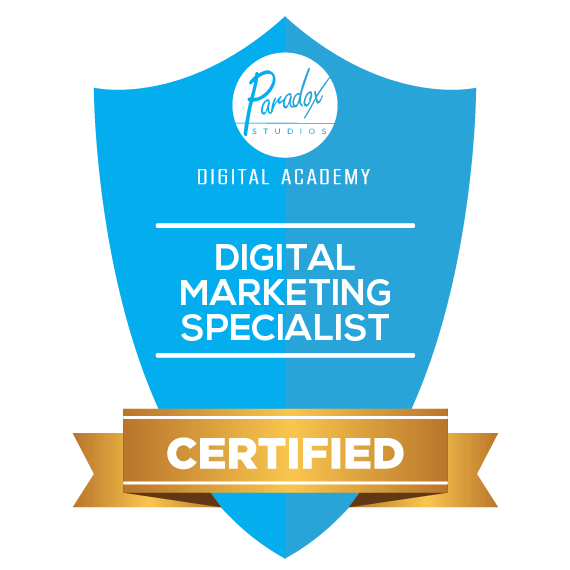 Digital Marketing Specialist
Awarded to practitioners who have passed all 11 core courses and through our coaching and mentoring have successfully demonstrated and implemented the methodologies.
We can also provide individual, customized training for your business.